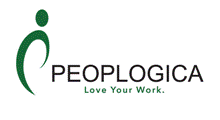 Role Benchmarks (Job Patterns) are powerful tools for selecting, promoting and reassigning people to fit the job. Unless you can identify and quantify the critical success attributes of a role, how can you possibly ensure that the person you are selecting will be successful?
By having the ability to assess your proven top performers to create High Performance Benchmarks, your management team will have objective data as to what attributes, traits and interests are required if an individual is to be successful in a particular role, in a particular organisation, in a particular location. This ability to establish JobFit, is one of the most powerful contributors to an organisation's future success.

There are two methods to establish a Role Benchmark, the first (and most preferable) is by assessing your proven top performers, but this is not always possible. The second method is by completing a Job Analysis Survey on the role.
To complete the online Job Analysis Survey, please click on the button below:

Copyright Peoplogica Pty Ltd. All Rights Reserved.